You were not planning a trip, but now that travel to this gem has just got easier, you probably should be. With many including Lonely Planet and Huawei singing the praises of the country, ardent travelers and vacationers from across the globe are choosing Sri Lanka and it is indeed a good time to update those bucket lists.
The island saw about 2.33 million international tourists in 2018 although it is a bit of a stretch for your typical week-long mini vacay. But all that's about to change soon, thanks to a relaxation of visa rules by the government of Sri Lanka. Starting 1st August 2019, travelers from 48 countries including the USA, Australia and the UK will be issued free visa-on-arrival.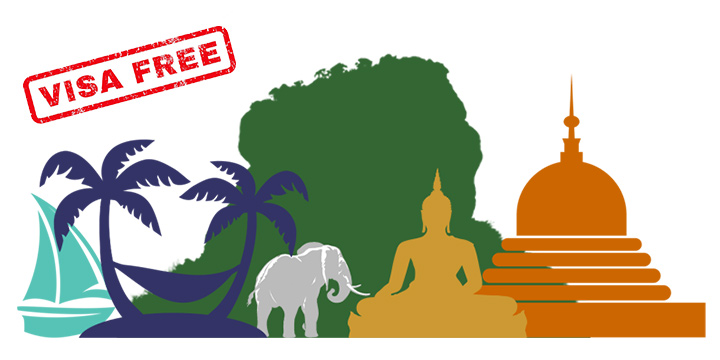 The government expects to boost the tourism industry with this significant move despite the immediate outcomes of the Easter Sunday attacks. Austria, Australia, Belgium, Bulgaria, Canada, China, Denmark, Finland, France, Germany, Greece, India, Indonesia, Iceland, Ireland, Israel, Italy, Japan, the Netherlands, New Zealand, Norway, the Philippines, Poland, Russia, Singapore, Britain and the United States are among the 48 nationalities who will be granted free visas.
The scheme will run initially for a period of six months with possible extension. It is recommended that travelers apply for the Electronic Travel Authorization (ETA) online before travel, which can be done here.
Well, for those whose fingers are not on the pulse of the latest travel trends, here's a quick recap: Colombo in Sri Lanka was named the 'must-photograph' travel destination of 2019 based on a research conducted by Huawei. The island was also named the best country in the world to visit in 2019 by Lonely Planet.
Daring or not, you should visit Sri Lanka to tick off your bucket list wishes for it has almost everything you may want. Voila! It's Sri Lanka time!
For more information, click here.
How to make this experience a part of your itinerary?
Our vision for our blog is to build an invaluable resource for independent inquisitive travelers wanting to travel to Sri Lanka in a way that goes beyond the conventional and takes people further and deeper both physically and emotionally. It's about having a fuller, richer, more meaningful trip. We also want to be a practical resource. Every article is 'actionable', you are able to make it part of your itinerary in some way. For tips on how to make any of these tips part of your journey send us an enquiry